NGC 4631 (CVn)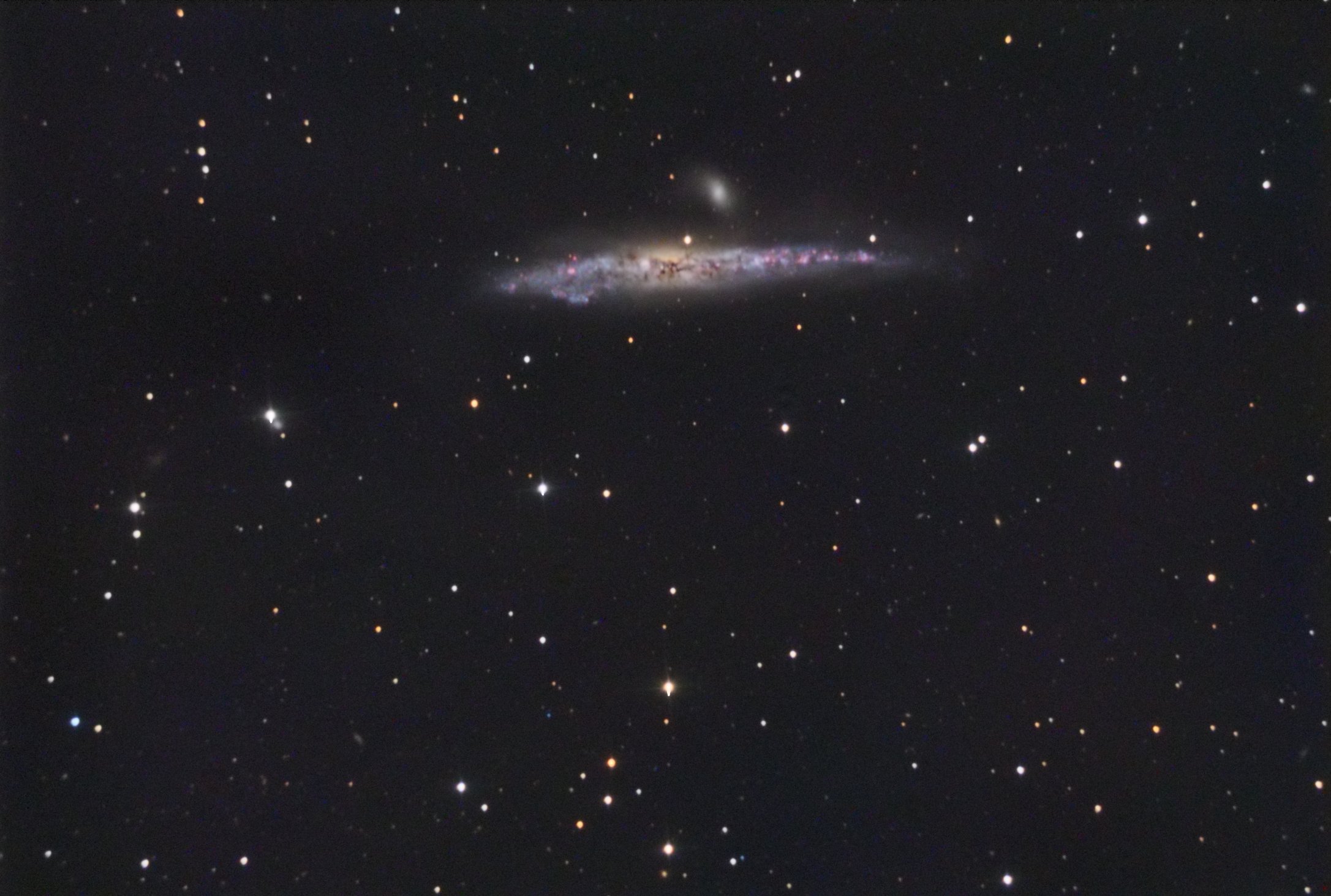 Click on the image for a larger version
Date/Site:
March 7., 2010, AAR-observatory in Presberg
Exposure/
Filter:
L: 6 x 5 minutes,
RGB 3 x 5 minutes, binned 2x2 (-25°C)
Camera:
SBIG ST10XME with CFW9 and SBIG LRGB-filters
Optics/
Instrument:
26cm-Newton on Gemini 41 Observatory
Focusing with Robofocus
Darks, flats, deblooming, alignment and stacking: MaximDL 5,
Levels and curves: Photoshop CS3.
-12°C. The first LRGB with the new filterwheel.
The seamless interation of hard- and software was a pleasant surprise compared to the previous setup.
In my eyes there is no obvious gain in binning the exposures of the colour-frames. I have the impression that the overall resolution deteriorates. I am pretty sure this will remain the only LRGB with this method.
I had a hard time to find a suitable star to guide on, so the "fish" was not placed on the sweet spot of the optics and the camera.
© Friedhelm Hübner, last revision: 20.08.2022